Dark Knight Shooter James Holmes Court Hearing: Red Hair & Dazed Demeanor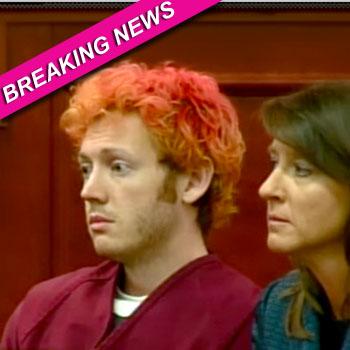 By Amber Goodhand - Radar News Editor
Colorado massacre alleged shooter James Holmes appeared in court for the first time on Monday and RadarOnline.com has all the details.
Holmes, accused of killing 12 and wounding 58 during a premiere showing of The Dark Knight Rises, showed up in the Centennial, Colorado court with reddish orange hair as expected.
Initial reports and eyewitness accounts said Holmes had red hair at the time of the shooting and claimed to be The Joker, Batman's archnemesis.
Article continues below advertisement
The California-native is being considered for 1st-degree murder which is a class one felony — and while he would normally be entitled to bail, Holmes is to be held on a no bail bond.
Holmes, 24, appeared to be "out of it" and dazed during the hearing, with moments where he closed his eyes for long periods of time while the judge spoke.
The judge issued a protective order against Holmes for his victims, the victim's families and witnesses, which is court procedure when the suspect is given bail, but unnecessary given Holmes will remain in jail.