Batman Shooter's Shrink Told Cops He Talked About Killing A Lot of People But Didn't Order Psychiatric Hold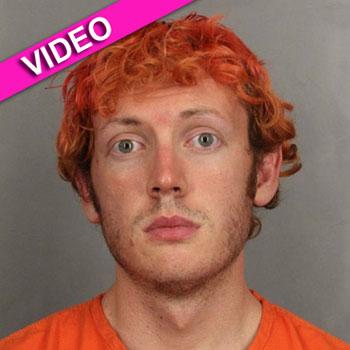 By Debbie Emery - RadarOnline.com Reporter
More evidence that could have preempted Batman shooter James Holmes' killing spree and saved the lives of 12 people and the wounding of 58 others has emerged five months after the movie theater massacre.
Sources close to the investigation have revealed that in early June of this year, Holmes, 24, who was being treated by a University of Colorado psychiatrist, began talking, speculating, and fantasizing about killing "a lot of people," reported ABC CALL 7.
Article continues below advertisement
As RadarOnline.com has previously reported, the California native is charged with two counts of first-degree murder for each of the 12 victims he killed in the early morning hours of July 20 during a premiere showing of The Dark Knight Rises in an Aurora, Colorado movie theater.
On June 11 - six weeks before the shooting - Dr. Lynn Fenton was so concerned by his startling revelations that she called the University police department asking for a background check on him. Then the worried psychiatrist also put calls into the University threat assessment BETA team expressing her suspicion that Holmes was a potential threat because he had talked about killing a lot people.
The move was a massive breach of the doctor-patient confidentiality pact and proves that she believed the threats could be carried out despite the fact that Holmes had no criminal background or any history of violence.
The officer asked Dr. Fenton if she wanted to put Holmes under a 72-hour psychiatric evaluation, but as the student said he was planning to withdraw from the university and leave the campus they decided to drop the issue because he was no longer considered to be a student.
Article continues below advertisement
Last month, the suspected shooter was hospitalized after a "half-hearted suicide attempt" involving him running headfirst into his jail cell wall three times.
Holmes' mental health has been an issue in the case ever since his lawyers told the judge in early August that Holmes was mentally ill, although they have not yet said whether he will enter an insanity plea. A preliminary hearing is scheduled for January in which the prosecution is expected to lay out its evidence against the defendant.