Nicole Kidman On Connor & Isabella Cruise: 'I Have Two Children Who Are Scientologists & I Utterly Respect Their Beliefs'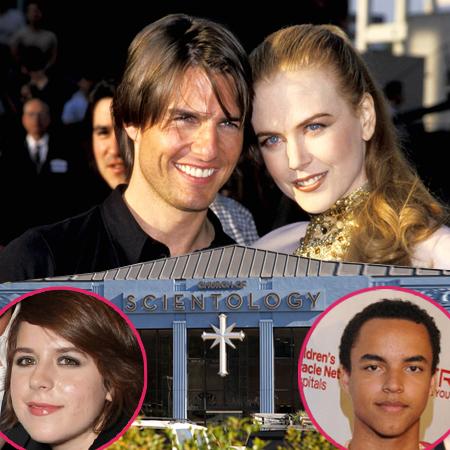 Nicole Kidman may not have fallen under the Scientology spell during her marriage to Tom Cruise, but she respects that their two adopted children practice the religion.
In a new interview with The Hollywood Reporter, The Paperboy actress opens up a little bit about the controversial church that her kids, Connor and Isabella, are members of – and RadarOnline.com has the details.
When asked about an excerpt published in a recent issue of THR from Lawrence Wright's Scientology expose, Going Clear, that states her divorce from Cruise is blamed on the "cult" religion, Kidman stays vague.
Article continues below advertisement
"I'll bet it is," she says to the reporter, flipping through the pages of the issue. "My eye is going to a dress here – that's how interested I am in this."
Despite multiple reports that her adopted children shunned her after her split from Cruise because she was branded a "Suppressive Person" following her departure from the church, Nicole apparently has no hard feelings toward the religion.
"I've chosen not to speak publicly about Scientology," she states.
MORE ON:
The Hollywood Reporter