Manti Te'o Dead Girlfriend Hoaxer Seeks Help From Mental Health Professional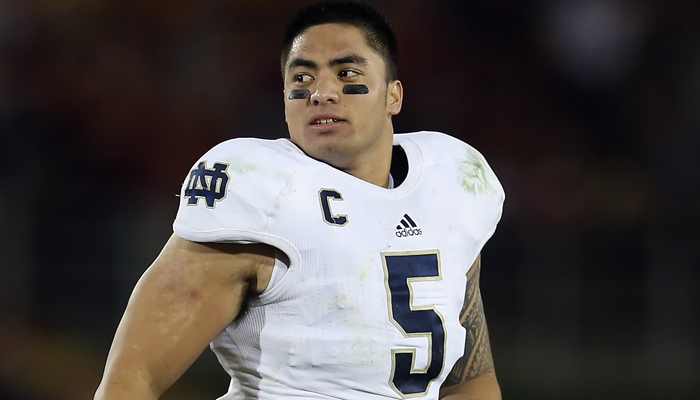 Roniah Tuiasosopo, the man behind the Manti Te'o dead girlfriend hoax scandal summoned a mental health professional to his home on Sunday night for a three hour meeting as concerns grow for his mental health, RadarOnline.com is exclusively reporting.
"There are concerns for Roniah's mental health right now," a family source says. "Roniah absolutely maintains that Manti had absolutely nothing to do with the hoax and that he had no idea the woman didn't exist and was made up by Roniah. Manti is the true victim in all of this and that's weighing heavily on Roniah."
Article continues below advertisement
As previously reported, the star Notre Dame defensive player has insisted that he had no role in the hoax. After more than a year of corresponding on social media and by telephone with a woman he knew as Lennay Kekua, Te'o said he was told in September that she had died of leukemia, then claims that three months later he received a call from a phone number he recognized as Kekua's, with a stranger telling him Kekua wasn't dead.
"I wasn't faking it," the NFL star insisted to ESPN's Jeremy Schaap during a lengthy off-camera interview . "I wasn't part of this."
Roniah subsequently contacted Manti via Twitter, according to ESPN , and admitted that he was the one responsible for the hoax.
Around 9 pm on Sunday night, Dr. Charles Sophy, a board certified psychiatrist, was spotted going into Roniah's house in Palmdale, where he lives with his father and didn't leave until after midnight.
Article continues below advertisement