Katie Couric 'Surprised' She Never Remarried After Husband's Death, Dreamed Of 'Brady Bunch' Family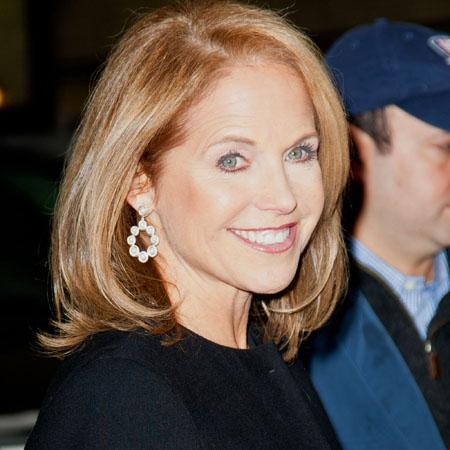 Katie Couric may have a successful career, but her love life hasn't gone in quite the direction that she dreamed of.
The 56-year-old journalist turned talk show host, whose husband, Jay Monahan, died of colon cancer when their kids were only six and two, opens up about how her love life has fallen short of her expectations in the February 2013 issue of More magazine, and RadarOnline.com has the details.
Article continues below advertisement
"I really did love my husband a lot, but after Jay died, I always thought I'd end up like Florence Henderson on The Brady Brunch," she says, meaning that she dreamed of uniting her family with a man's like in the 1970's sitcom.
"It's actually surprising to me that it has been almost 15 years, and I haven't remarried."
Couric, who has been in a relationship with investment banker John Molner for almost a year, isn't one of those women who enjoy the single life and hoped to give her girls a father figure.
"I think life is more fun when you have someone in your life. And I always wanted to find a father figure for my daughters, but it hasn't worked out that way. I've had long-term relationships, but they haven't turned into lifelong partners."
She also dishes on the hardships of dating in your fifties.
"When you get to my age, everyone is a little bit wounded. So I think it's important to handle people with care – not to think, 'Oh, what a terrible date,' but just, 'This person isn't for me.' Everyone has a lot of baggage. It's just, can you fit it into the overhead bin?"
To read more on Katie Couric, pick up the February 2013 issue of More magazine.