LeAnn Rimes Was Given Angelfish T-shirt That Pokes Fun At Herself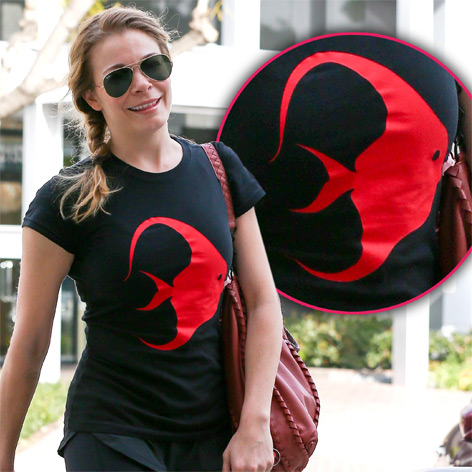 When it comes to LeAnn Rimes and Brandi Glanville nothing is simple.
When LeAnn was spotted wearing an angelfish t-shirt recently, sources close to Brandi Glanville said that The Real Housewives of Beverly Hills star thought she was being mocked.
Why is that?
In December, RadarOnline.com obtained an email from Brandi in which she made reference to LeAnn as an angelfish because "she sings like an angel and drinks like a fish."
Article continues below advertisement
So where did the t-shirt come from?
Leann's publicist Marcel Pariseau told RadarOnline.com that he gave it to her and LeAnn was attempting to use humor in dealing with the Brandi situation.
RadarOnline.com previously reported that LeAnn had made the t-shirt, but Marcel assures us this is not true and supplied proof that he bought and paid for the t-shirt and gave it to her as a joke.
When LeAnn wore it in public Brandi didn't find it funny. "She felt that LeAnn was mocking her."