LeAnn Rimes: I'm Worried My Husband Will Cheat On Me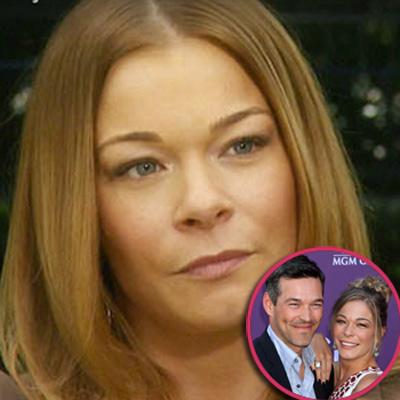 Article continues below advertisement
She also says that since she was married to Dean Sheremet when she started the affair, Eddie, 39, fears she will cheat on him too.
"Speaking for him, I would actually say that's creeped into his mind…I think we've been very honest and open with that to each other and our conversations about it have only made me understand how much he actually cares, as much as I do, about being faithful to each other."
The country singer checked into a rehab treatment center in 2012 to deal with depression and anxiety, and revealed to Nancy that she even contemplated suicide over her dire situation.
"Of course, I think anybody could," LeAnn admitted.
"I think any smart person would know that it is always a possibility that you could always get that sad and deep. I worried that was a possibility but I know I would never."
Check out LeAnn's interview on Entertainment Tonight Wednesday.