Exclusive
Jodi Arias 'Won't Get The Death Penalty' Predicts Criminal Defense Attorney, Despite 'Sheer Viciousness' Of Attack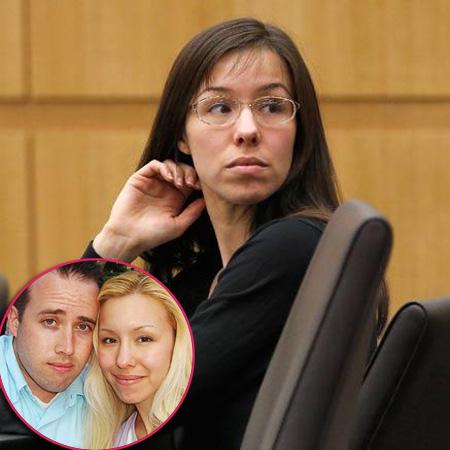 The prosecution in the Jodi Arias murder trial is determined to make her the fourth woman in Arizona's history to be sent to death row due to the brutality of the butchering that Travis Alexander endured, however her lack of a criminal record makes it unlikely she will die by lethal injection, even if she is found guilty of murder, RadarOnline.com has exclusively learned.
"It was a very vicious attack that resulted in her ex-boyfriend's death, so the sheer viciousness could in fact warrant the death penalty, but because she has no criminal past – and normally we like to reserve the death penalty for really the worst of the worst – it is unlikely," Los Angeles Criminal Defense Attorney Dana Cole told RadarOnline.com in an exclusive interview.
Article continues below advertisement
As RadarOnline.com previously reported, Jodi, now 32, is accused of murder after shooting the 30-year-old motivational speaker in the face, stabbing him 27 times and slitting his throat from ear to ear in his Mesa, Arizona home in June 2008, however, her defense team maintain it was in self-defense.
"Her lack of criminal record would be the main point I would be arguing if I was her attorney, and I think ultimately the jury will not give her the death penalty," explained Cole.
"It is very rare unless the defendant is a really hated person, and to warrant such deep hatred they really would have had to have lived a life of crime.
"If you go by the standard criteria as to charge someone with a capital offense, it doesn't seem like she would fit it. It seems more like a great act of passion," he revealed. "She appears to be a prolific liar and she can't keep her facts straight, but that still wouldn't really qualify her for execution for her first offense, no matter how gruesome the crime."
Article continues below advertisement
Arias' attorneys are arguing that she killed Travis because she was terrified of the controlling "sexual deviant."
"The problem is that self defense should have been her first story when she was questioned about his killing, but it wasn't even her second story!" said Cole, revealing that it makes it a lot less plausible after not being claimed initially.
Meanwhile, last Thursday, Maricopa County court Judge Sherry Stephens announced a break of more than a week in the proceedings, and the defense will now present their case beginning on Tuesday, January 29.