Jodi Arias Murder Trial: 10 Most Important Evidence Photos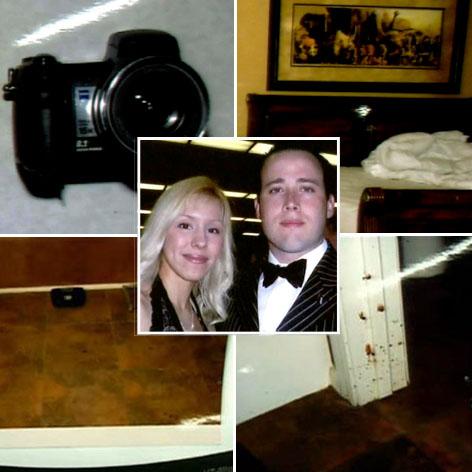 It's the murder trial that RadarOnline.com has covered extensively, with an interest level approaching that of Casey Anthony.
Despite claiming that she killed her boyfriend, Travis Alexander, in self-defense, Jodi Arias is accused of cold-blooded murder by stabbing the 30-year-old 27 times, slitting his throat and shooting him in the face.
With court in recess until Tuesday, January 29, RadarOnline.com is taking a look at 10 of the most important evidence photos in the case.
Article continues below advertisement
They include crime scene images of the blood-splattered bathroom in Alexander's apartment including the sink and floor, which were drenched in his blood.
Nude photos that Arias took of herself and the alleged victim during a sex session moments before his 2008 death are also among the evidence. The photos were taken on a digital camera that the 32-year-old is alleged to have put through a washing machine cycle in an attempt to destroy the memory card.