Heath Ledger Remembered On 5th Anniversary Of His Death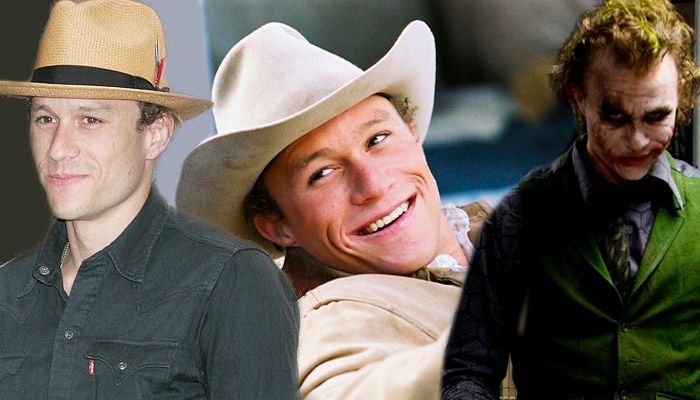 Tuesday marks the 5-year anniversary of the death of Heath Ledger, whose accidental drug overdose in a New York City apartment at just age 28 made an international impact, leaving Hollywood short one of its' most brilliant young talents and millions of fans mourning their fallen hero, wondering what could have been.
As RadarOnline.com previously reported, Heath was romantically linked to Lindsay Lohan around the time he died. And, the embattled actress remembered her ex-love in a tweet Tuesday, writing, "rip HL forever in mine and 'matty's' heart (s) xxL." (Across Twitter, thousands of fans posted memorials to the late Brokeback Mountain actor.)
Article continues below advertisement
Of course, Ledger's untimely death sent waves of shock through the entertainment community and leaving Matilda, his then 2-year-old daughter with ex-girlfriend, actress Michelle Williams, without a father.
"It has been an extremely difficult five years," Ledger's mother Sally told Australia's New Idea magazine in a recent interview, "as not a day goes by when we don't feel the immense loss of Heath."
Heath's father Kim told the magazine that the now-7-year-old child has "very much" in common with her late dad, aside from the startling physical resemblance.
"Matilda has the same walk as Heath and is such a respectful little kid," Kim told the publication. "Our family has the most wonderful relationship with both Matilda and Michelle.
"We talk frequently and visit as often as we can."
Since Heath's death, Williams has found love with new beau, actor Jason Segel, who has provided a respectful, father figure presence for young Matilda.
MORE ON:
Michelle Williams
Article continues below advertisement