Matilda Is A Daddy's Girl! Heath Ledger's Daughter Is The Spitting Image Of Him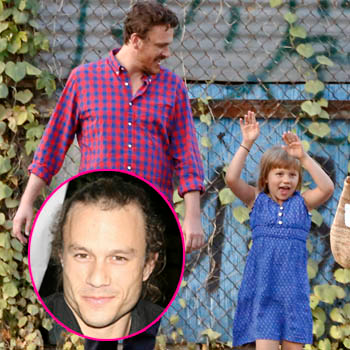 The late Heath Ledger continues to live on through his beautiful 6-year-old daughter, who is the spitting image of her father!
Matilda was seen out in Brooklyn on Wednesday smiling brightly, hopping and skipping and holding hands with mom Michelle Williams' boyfriend Jason Segel.
Matilda wore a blue dress while Jason wore a plaid shirt and jeans.
This is one of the only times we've seen Matilda with a man in a dad-like capacity, as her father Heath died at just 28 from an accidental prescription drug overdose in January 2008.
Article continues below advertisement