Happy Birthday Connor! Tom Cruise & Nicole Kidman's Son Turns 18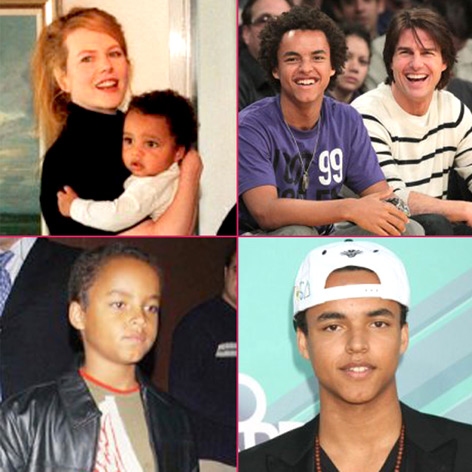 Happy Birthday Connor Cruise!
Tom Cruise and Nicole Kidman's son turned 18 on Thursday and RadarOnline.com has a few of the tweets celebrities have written to wish the actor and deejay Happy Birthday.
Fellow Scientologist and actress Kirstie Alley tweeted: "HAPPY Birthday baby boy!! Seems like only yesterday you were an embryo...;) I love you, DJ Buttercup."
America's Got Talent host Nick Cannon wrote: "Happy Birthday to my dude @TheConnorCruise! Enjoy!"
Article continues below advertisement
As of Thursday morning neither Cruise nor Kidman had publicly wished their son a Happy Birthday, but he expressed his thanks for the birthday wishes he had received, tweeting: "The love I am receiving is overwhelming. Thank you all."
Kidman – who attended the Golden Globes on Sunday with her husband Keith Urban – recently opened up about her children with Cruise in an interview with The Hollywood Reporter.
Asked about her thoughts on Scientology, she said: "I have two children who are Scientologists – Connor and Isabella – and I utterly respect their beliefs."
After his parents split in 2001, Connor and his sister Isabella, who were adopted by Kidman and Cruise, chose to live with their father.
In September, Connor tweeted a photo of them both as babies with Cruise - but Kidman was noticeably absent.
In the meantime Connor has chosen to forge his own career in the entertainment industry.
Article continues below advertisement