I'm Staying Out! Nicole Kidman Says She Isn't Involved In Tom Cruise & Katie Holmes Divorce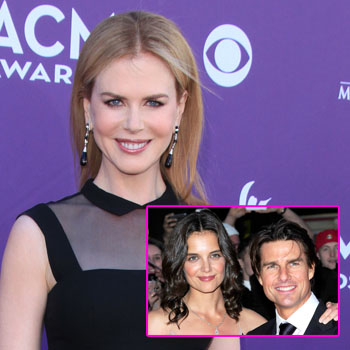 Article continues below advertisement
However, she is not weighing in on Tom's third divorce, and denies reports that she has been in contact with Katie.
"I never spoke to her," Nicole told Australian magazine Who. "I wish all of them well, but I was not involved in any of that."
Unlike Katie, who has primary custody of her daughter Suri Cruise, Nicole did not have custody of her two children after her divorce, and said she had a difficult time dealing with her situation.