Nicole Kidman Refused To Use N-Word In Film Because Of Son Connor Cruise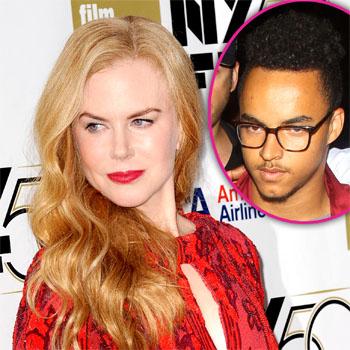 By Alexis Tereszcuk - RadarOnline.com Entertainment Editor
Nicole Kidman is an Oscar winning actress who is not afraid to do nude scenes, but she draws the line at saying the N-word for a role.
Nicole pays a racy character who has multiple sex scenes in the film, but she refused to say the N-word out of respect for her adopted son Connor Cruise, whose dad is her ex-husband, Tom Cruise.
"I just didn't feel it was right for the character," she said at a press conference for her upcoming film The Paperboy. "I have a son who is African American. I just didn't feel like it was right. What I try to do as an actor is fulfill a director's vision. I have opinions, but at the same time I'm not there to stop him from anything. I've really tried to do that in every film. I never want to pull them off their vision."
Article continues below advertisement
Lee Daniels, the director of the film, explained what happened when he tried to get her to use the offensive word.
"I asked her to use the N-word. I could feel the racial tension there in the town. She said, 'I won't do it.' I told my producer, 'She won't do it!' Then he mapped it out -- 'Lee, day one she is on a washing machine, day two she is urinating on Zac Efron, day three she's having telepathic sex . . . I think you can forgive her."
MORE ON:
hollywood happenings
Scientology Turned Isabella And Connor Cruise Against Mom Nicole Kidman, Claims New Report
Cool Dad Alert! Tom Cruise Goes Clubbing With Connor & Isabella
Is Isabella Cruise Signing Up To Join Church of Scientology's Controversial Sea Org?