That's Hot! Zac Efron Says Nicole Kidman Sex Scenes 'Highlight Of My Life'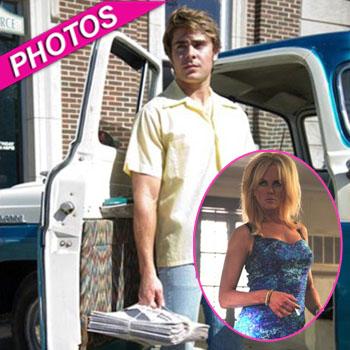 Article continues below advertisement
Nicole, 44, and Zac are starring in the upcoming "explosive sexual thriller" The Paperboy, and he said working with the Oscar winner, especially on their steamy scenes was a dream come true.
"Nicole is so gorgeous," Zac said about his leading lady and on screen lover.
"It was everything you dreamed of. She was such a lovely person. I pinched myself every day, especially after doing love scenes with Nicole Kidman.
"It was the highlight of my life," he said about the sex scenes with the sexy Aussie mother of four.
Gushing about their on screen trysts, Zac said he was in awe of her. "Nicole was something else and was always in character. She didn't get weird method, like some actors do, but I have never seen anyone so centered," he gushed.
The Paperboy is premiering in France at the Cannes Film Festival.
RELATED STORIES: