Exclusive
Ashley Tisdale Is 'Done' With Sharpay, Talks Zac Efron & Vanessa Hudgen's Breakup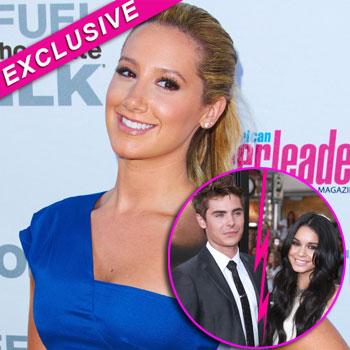 Ashley Tisdale has officially graduated from her High School Musical role!
The Disney actress spoke exclusively to Star magazine at the Luca Luca show at Mercedes-Benz Fashion Week, revealing that she is done playing Sharpay Evans, the role that sky-rocketed her to international fame.
"No," the actress confirmed to Star when asked if she would reprise the role. "I'm done."
"She's Sharpay a lot of fun. It was great. But after 4 times I am ready to move on!"
Article continues below advertisement
The 26-year-old has been playing the role since 2006, and starred in every installment of the popular film franchise as well as her own spin-off, Sharpay's Fabulous Adventure.
On her HSM costars, the young actress maintains that they are all still close friends, but that Zac Efron and Vanessa Hudgens' breakup definitely complicated things a bit.
"It's different now that they're not together because it's harder," she explains about having to spend time with Zac and Vanessa separately.