'They're Fun To Kiss': Zac Efron Reveals His Favorite Female Body Part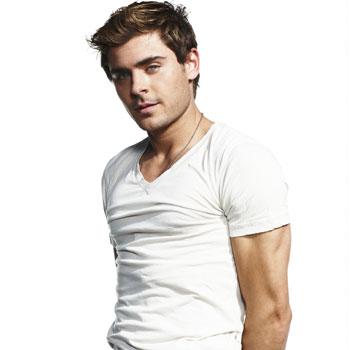 Zac Efron has picked up a lot more grown up female fans recently as he steps out from his Disney teen heartthrob persona and into Hollywood's latest leading man.
The Lucky One clearly has a one track mind of late – most noticeably when he accidentally dropped a condom from his pocket at a recent red carpet event and was pictured rummaging around in his pants Down Under.
And he has now revealed what he loves most about his lady friends and how much game he has in his dating life.
Article continues below advertisement
"Lips," he told Women's Health on what his favorite female body part is. "Because they smile. And they're fun to kiss."
He also revealed that he doesn't mind poking fun at his breakout role to help him get chicks when he is on the prowl.
"So do you like High School Musical?" he joked about his favorite pick up line. "I'm kidding! If the situation's right, buy someone a drink. Think on your toes, use what's around you, and come up with something organic and fun."
The 24-year-old revealed that a woman called him "interesting" once, which is one of the best compliments he's ever received.
"It kind of blew my mind," he gushed. "She said, 'You're one of the most interesting people I've ever met,' and I was like, Wow. I'm still high on that one."
Zac is known for being a bit of a pretty boy and despite playing a badass marine in new movie The Lucky One and being in the best physical shape of his life – he still has some qualities that some would attribute more to the female gender.