Zac Efron Admits He Really Did Drop A Condom At His Movie Premiere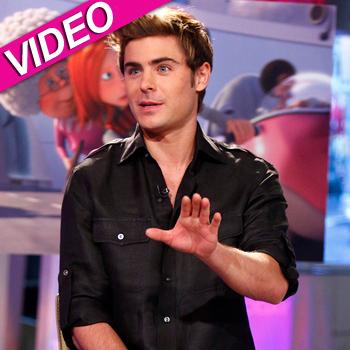 By Alexis Tereszcuk - Radar Senior Reporter
Zac Efron had finally admitted that yes, he really did drop a condom recently at the premiere of his new movie, The Lorax!
Matt Lauer from the Today Show interviewed a sheepish Zac Thursday and tried to get the 24-year-old hunk to talk about the "incident," and they both joked about what happened.
On the carpet last week for the L.A. premiere of the animated film The Lorax, which also stars Taylor Swift, Zac accidentally dropped a condom out of his pocket.
Article continues below advertisement
"I've never had a pocket checking policy before going on the red carpet before, but now we've fully instated one," Zac joked to Matt.
"Better safe than sorry," Matt quipped to him, and he took the good natured ribbing in stride.
"That's a great message to add to the many messages in the film," Zac said about the Lorax, which is the story of a 12-year-old boy falling in love.
The interview got even racier when Matt moved onto the next question, saying "You've got your own production company, what's next? And that's a bad pun by the way!"