Exclusive
Shamed Ex Bengals Cheerleader Is 'A Manipulative Liar' After My Millions, Says Nik Richie On Eve Of Their Court Battle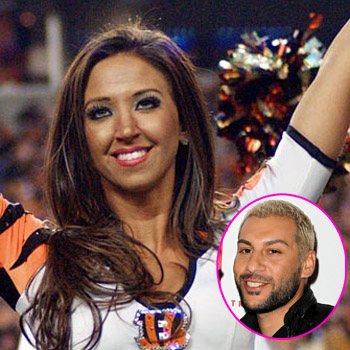 The former Cincinnati Bengals cheerleader who had sex with her underage student is heading back to court on Tuesday in her civil case against TheDirty.com founder Nik Richie, and RadarOnline.com has exclusive details on what is sure to be a bitter legal battle.
As previously reported, Sarah Jones, 27, from Covington, Kentucky, was convicted three months ago of having sex with a student who at the time was 17, and is now suing the Scottsdale, Arizona-based website and its owner claiming defamation and invasion of privacy over alleged lewd comments made about her on TheDirty.com.
Article continues below advertisement
The shamed Ben-gal is seeking $11 million in damages, and one thing for sure is that Richie will not give up a single penny without a fight!
"It's sad that I will be sitting in a courtroom in front of a jury who will decide how many millions of dollars I need to pay a convicted criminal who had sex with an underage boy if I lose," Richie tells RadarOnline.com in an exclusive interview.
Jones pleaded guilty on October 8 to sexual misconduct and custodial interference without having to serve any jail time for the illicit relationship with Cody York, who at the time was a teen student of hers at Dixie Heights High School in Kentucky. She also admitted sending sexually explicit text messages to York and lying to police.
"Sarah Jones has lied to the world over and over again. Nobody can tell when she is telling the truth. Even her mother told Dateline how Sarah is an amazing actress," Richie fumes. "I feel like I'm being extorted by Sarah Jones and her lawyers.
"This just defines who her true character is and how she manipulates people into believing that she is someone she is not."
With the ex-English teacher having dodged prison time thanks to a plea deal, Richie believes her case is an ugly example of the double standards of the legal system.