Exclusive
Tom Cruise's Rigid House Rules, Runs Staff With 'Military Precision' Says Source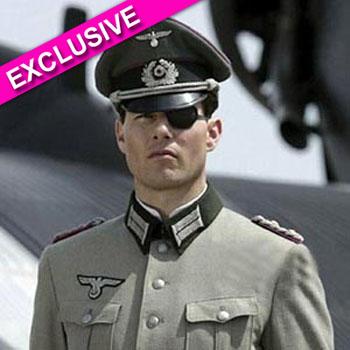 Article continues below advertisement
"Tom runs his household staff with absolute military precision and with the utmost attention paid to security," the source says. "His Bel Air mansion is divided into zones, meaning that housekeepers and other support staff that work in the kitchen and food preparation area, aren't permitted to go into another area of the house that falls outside of their allocated zone.
"It's a huge house and Tom does this to ensure the safety of his family and children when they are visiting. The only members of household staff that have access to the entire house is the estate manager and the head of security."
The source goes on to divulge that when it comes to catering to the every possible need of those closest to him, generous Tom does not hold back!
"When Tom and Katie were married, Tom hired her a personal valet who would take care of wardrobe, scheduling and other needs. Tom also provides and pays for personal valets for his mom and sisters."
As RadarOnline.com previously reported, when Tom and Katie were looking to hire a new estate manager, prospective staffers had to undergo rigorous testing at the Scientology Celebrity Center in Los Angeles.
Article continues below advertisement
"The test took an entire afternoon and included questions such as 'if you saw a car stuck on the train tracks with people inside, and a train approaching, what would you do?' The questions were just odd to say the least. Another section of the test dealt with math questions. It was a very rigorous, stressful and grueling test," an insider previously told RadarOnline.com.
Holmes filed for divorce from Cruise last June, after five years of marriage. The divorce was finalized August 20, and it was agreed that Katie be granted primary custody of Suri, the couple's daughter together.