Scientology Celebrity Centre Calls Out The Stars For Anniversary Party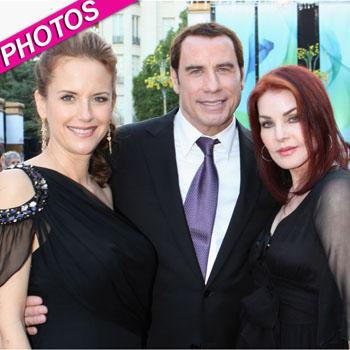 The Scientology Celebrity Centre celebrated its 42nd anniversary Saturday night with a black tie bash that brought out many of the controversial religion's most famous members.
Married actors John Travolta and Kelly Preston and Jenna Elfman and Bodhi Elfman were there. We also spotted Priscilla Presley and actress Anne Archer whose son is one of Scientology's top-ranking officials, plus Jason Lee, Erika Christensen and Juliette Lewis.
Article continues below advertisement
Scientology has been coming under intense fire in recent months, with highly negative articles in Village Voice and Rolling Stone, and a new book, Inside Scientology: The Story of America's Most Secretive Religion, by Rolling Stone reporter Janet Reitman.
Scientology has been fighting back, and saying that the book in particular is "filled with inaccuracies."
Tom Cruise, often called the "face of Scientology" has stayed quiet on the war of words, and wasn't seen at the event.