Kelly Preston To Join John Travolta & Lindsay Lohan In Gotti Film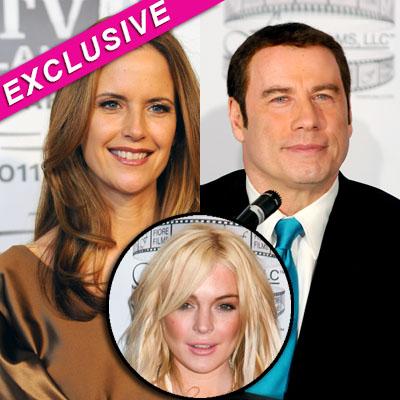 RadarOnline.com Staff Reporter
Actress Kelly Preston got an offer she couldn't refuse.
RadarOnline.com has learned that Preston will join husband John Travolta, and the resurging Lindsay Lohan, in Gotti: Three Generations, an upcoming biopic about the New York crime family.
Executive producer Marc Fiore tells us Preston will play John Gotti Sr.'s wife, Victoria, alongside Travolta, who plays the late mafia don.
Article continues below advertisement
In addition to Preston and Travolta in the film, their real-life daughter, Ella Bleu, 11, will play their on-screen daughter, Angel Gotti.
Also confirmed for the film is Lohan, who told Jay Leno on The Tonight Show last week she's "very excited to be working with the people I'll be working with,"
The Mean Girls star told Leno she actually met the real John Gotti when she was just 3-years-old.
"That's bad, hanging out with John Gotti when you're three," Leno said. "That could be why you're in so much trouble!"
As we previously reported, the film, written by Leo Rossi, will be shot entirely in New York, beginning in January 2012. It will detail the father-son relationship between John Gotti and John Gotti Jr., who sold the rights to the story.
Face/Off's Nick Cassavetes will direct Travolta again.
The family was last seen in the mainstream with their reality show, Growing Up Gotti, which ran from 2004-2005.