PHOTOS: John Travolta's Signed, But Lindsay Lohan Still In Talks To Join New 'Gotti' Movie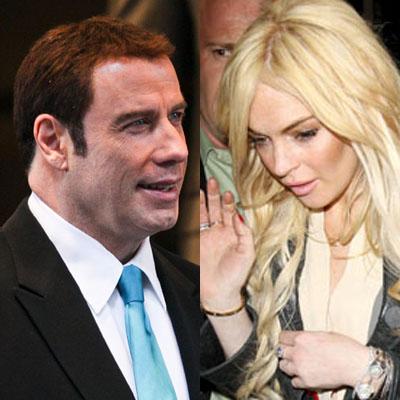 John Travolta and Lindsay Lohan both appeared at a news conference Tuesday morning in New York for the new bio-pic Gotti: Three Generations, but while Travolta is signed to play mob boss John Gotti, Sr., Lindsay is still in talks to play Gotti's daughter Victoria, RadarOnline.com is reporting.
While Travolta's contract is finalized, Lindsay's involvement is not a done deal, according to the film's producer Marc Fiore.
Article continues below advertisement
"This is probably the most interesting untold story in this country, and what a character to approach and understand," Travolta told the news conference.
Fiore did not say what role Lohan was in talks to play, but it's been widely speculated that it the role is of Gotti senior's daughter Victoria Gotti.
Meanwhile, it was also announced that Joe Pesci has signed to play Angelo Ruggiero, a close friend of Gotti's.
MORE ON:
hollywood happenings
John Gotti, known as the Teflon Don, died in prison aged 61 in 2002, where he was serving a life sentence for murder, racketeering, extortion and tax evasion.
The film, written by Leo Rossi, will detail the father-son relationship between John Gotti and John Gotti Jr., who sold the rights to the story. Nick Cassavetes (Face/Off) will direct, and the film will be told through the son's eyes. The crime family was last seen in their reality show, Growing Up Gotti, which ran from 2004-2005.
John Gotti Sr. -- known as Teflon Don -- was the head of the Gambino crime family and died while in prison back in 2002.
His son, John Jr., eluded conviction in four racketeering trials between 2004 and 2009 with the defense that he quit mob life.
Shooting on the movie is planned to begin in October.
RELATED STORIES: