Exclusive
EXCLUSIVE: Lindsay Lohan To Audition For Role In New 'Superman'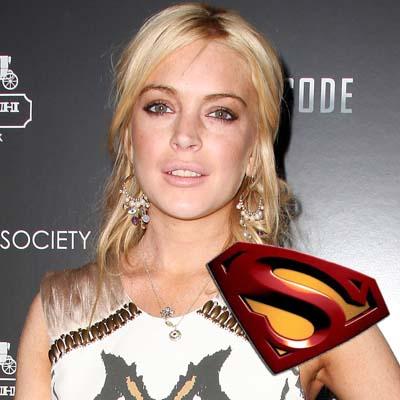 Amy Adams might have edged out Lindsay Lohan to nab the coveted role as Lois Lane in the Superman reboot, but the troubled actress' hopes haven't been completely dashed.
RadarOnline.com has learned Lohan, 24, will read for a role in the movie in front of producers sometime in the near future.
"Lindsay plans to return from New York on Wednesday and meet with producers and read with an actor who is up for the role of Lex Luther," a source close to the actress told RadarOnline.com.
Article continues below advertisement
The film's powerbrokers remain interested in casting her in a role as a villain, RadarOnline.com has been told.
Lohan had wanted the role of Superman's love-interest Lois Lane, but is said to be excited with the news that producers are still considering her for another gig in the much anticipated film, despite all her issues.
"Lindsay said she would be ecstatic to be part of the Superman movie... it's a dream of hers," close pal Nathan Folks told RadarOnline.com when asked about the potential casting.
He wouldn't reveal more details.
But here's the sticking point: the cast is set to start shooting in Vancouver in late August and the Mean Girls star could have other commitments, such as jail!
"If Lindsay is found guilty of grand theft, she would inevitably be serving jail time which almost certainly would coincide with the production schedule," one source close to the film said.
Another role that is close to being filled is that of Lex Luther, the power-mad archenemy of Superman.
Article continues below advertisement
RadarOnline.com has learned fledgling actor Adam Harris, who bears a striking resemblance to Luther, is in the mix and has auditioned multiple times for producers.
Harris is scheduled to join Lohan for the read, suggesting the pair could be teamed together as villians.
Those who've already signed of the latest installment, tentatively called Superman: Man of Steel, include 27-year-old Henry Cavill as the lead Clark Kent/Superman and Kevin Costner and Diane Lane, who will star as Clark's Earth parents, Jonathan and Martha Kent.