EXCLUSIVE: Michael Lohan: I Don't Want To Get Back With Dina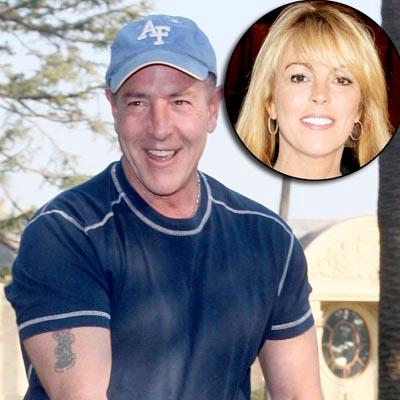 In response to recent rumblings from the Celebrity Rehab set, Michael Lohan told RadarOnline.com that he never claimed he wanted to reconcile with ex-wife Dina -- only that he wanted to join her in counseling sessions for the sake of their family.
"First of all, I never said I want to get back with Dina during celeb rehab," Lohan told RadarOnline.com in an exclusive new interview.
"What I did say, is that I want her counseling for our and the kids' sake.
Article continues below advertisement
"Why would I want to get back with Dina?" Michael asked about the mother of his four children, who he divorced in 2007.
"She lies about me, slams me, puts wedges between the kids and me, and every time Lindsay is with her, there is some problem and Lindsay and Ali are at risk.
"The fact is, when Lindsay is with or around me, there is never a problem."
The Lohan patriach also shot down a rumor that Dr. Drew Pinksy has doubted his sincerity during the Celebrity Rehab filming, as an on-set source told RadarOnline.com.
EXCLUSIVE: Lindsay Lohan Refused To Visit Dad on 'Family Day' at Celebrity Rehab
"As far as Dr. Drew not believing me, the show will prove that they said that my honesty is one of best attributes," Michael said.
"As a matter of fact, I didn't call Lindsay because all the calls are taped and on camera and every text can be seen.
"I didn't even go to her court case because of the cameras and she did text me, 'Thanks Dad, I love you' and I have the text."