Exclusive
John Travolta Slammed For Supporting Scientology Rehab Program At Center Of Wrongful Death Lawsuit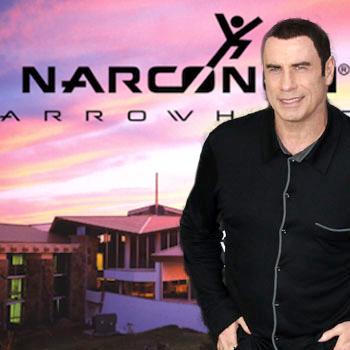 Scientology power couple John Travolta and Kelly Preston have been dragged into the controversy surrounding a wrong­ful death lawsuit that has been filed against the controversial Scientology associated drug rehab program, Narcanon.
The two stars, along with other high profile Hollywood Scientologists, including Kirstie Alley and Tom Cruise, have publicly given strong support over the years to the methods used at the rehab center -- Narconon Arrowhead -- an Oklahoma-based facility where four patients have died in recent years.
Article continues below advertisement
Lucas Catton, the former president of the facility, along with relatives of those who died during treatment, have slammed Travolta for offering his support and finances to Narcanon, according to an exclusive report in the new issue of the National Enquirer, and RadarOnline.com has the details.
As we previously reported, the Narconon operation, based 90 miles south of Tulsa, is at the center of an official investigation because of the nature of the deaths, with authorities blasting its "treatment" methods as "medically unsafe," "quackery" and "medical fraud."
As an active member of Scientology, Travolta has praised Narconon procedures in the past. In 2007, for example, the 58-year-old Pulp Fiction star and his wife touted the benefits of the drug-curing program at a $2,500-a-ticket fundraiser they hosted.
"Compared to other rehabs, we're the best," Travolta boasted to attendees at the event.
However, Connie Werninck, whose 28-year-old daughter Kaysie died while in Narconon care in March 2009, would beg to differ.
Article continues below advertisement
Through tears, the distraught mom told the Enquirer: "If I could talk directly to John Travolta, I would tell him the program he is supporting is responsible for killing my daughter!"
Matthew Holten's 21-year-old daughter, Hillary, died in April and he also spoke to the Enquirer, leaving no doubt about where he believes the blame lies for her death.
While Kaysie's family subsequently reached a settlement with Narconon over her death, the Holten family and the families of the two other Oklahoma victims -- Stacy Murphy, 20, and Gabriel Graves, 32 -- have ongoing wrongful death civil lawsuits against the organization.
MORE ON:
National Enquirer
A representative for the Church of Scientology did not deny that Narcanon is associated with the Organization, but said that the rehab facil­ity in Oklahoma was not, and is not managed or controlled by the Church.
He added: "There was nothing that the Church of Scientology did, or failed to do, which caused or contributed to the fatalities at Narconon Arrowhead."
The spokes­man also said that doctor/patient privacy laws prevented him from commenting on individual cases.
Article continues below advertisement