Stacy Murphy's Dad Calls Scientology A 'Scam' And 'Science Fiction' After She Dies At Narconon Center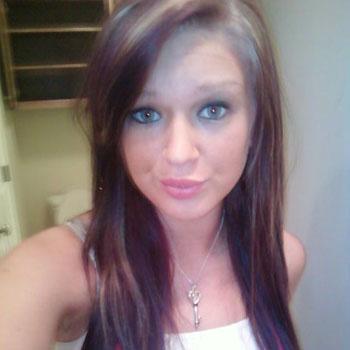 Robert Murphy thought he was doing the right thing when he signed his daughter, Stacy Murphy, into the Narconon Arrowhead, which bills itself as the "premiere drug treatment center in Oklahoma" with a "76 percent" cure rate.
He was desperate to get Stacy, 20, help, and didn't even balk at the center's high cost.
But when Stacy died July 19, and the center listed her death as "unattended," Robert Murphy was irate and began investigating.
Article continues below advertisement
The facility claims it has medical personnel "on staff" 24 hours a day, but it turns out that doesn't mean they are "on site" Murphy told Tulsa's KRMG.
"You believe they have a 24-hour physician in the building and all these nurses in the building, (that's) what you hear when they say they have a 24-hour staff. Well in actuality they have'em on staff, but they're not in the premises," he said.
"They had her for 10-plus hours where they knew she was in an OD situation and nobody did anything. No monitoring of her, no physician was called, no 911, didn't call her parents, nothing. Just put her in a room and left her to die," he said.
As RadarOnline.com reported, three young patients have died at Narconon Arrowhead in the last year.
Although high profile Scientologists like Kirstie Alley and John Travolta's actress-wife Kelly Preston have talked about and praised Narconon, Stacy's dad said he did not know Narconon was operated by Scientology at the time his daughter was admitted.
"This is just science fiction," he said. "They believe in aliens that brought us here from other planets millions and millions of years ago. The things I've learned, it is so mind boggling that people, if you tell them, they just think you're making things up."