Deaths At Scientology-Linked Rehab Center Spur Investigation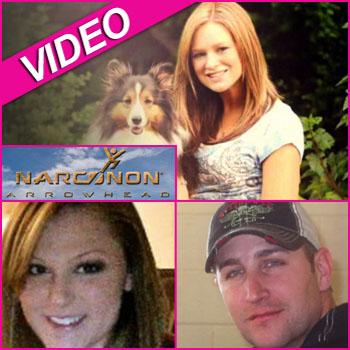 An Oklahoma rehabilitation center with a controversial regimen -- and ties to Scientology -- is at the center of an investigation after three young patients died there within the last nine months.
Deaths at the non-profit, non-medical Narconon Arrowhead, which was founded by Scientology creator L. Ron Hubbard, include 20-year-old Stacy Murphy, 21-year-old Hillary Holton, and 32-year-old Gabriel Graves.
Article continues below advertisement
The deaths have spurred an investigation by the state district attorney, as well as an upcoming TV expose on NBC's Rock Center with Brian Williams.
Insiders claim the premature passings could be linked to unorthodox methods the center employs, including patients spending up to five hours a time in a sauna for a month straight, and taking large doses of Niacin, a vitamin.
The center -- which is licensed though the Scientology subsidiary ABLE (the Association for Better Living and Education) -- is "the authority on getting people off drugs," the movement's most prominent member, Tom Cruise, said.
Fellow A-list Scientologist John Travolta said that "compared with other rehabs, Narconon is the best."
Asked about the deaths, Narconon Arrowhead CEO Gary Smith said in a statement: "We will continue to cooperate openly with any local and state agencies that are looking into these matters. Our prayers are with the families of the deceased."
Rock Center with Brian Williams airs Thursday at 10/9c on NBC.