John Travolta Stays Mum On Fellow Scientology Member Tom Cruise's Divorce Drama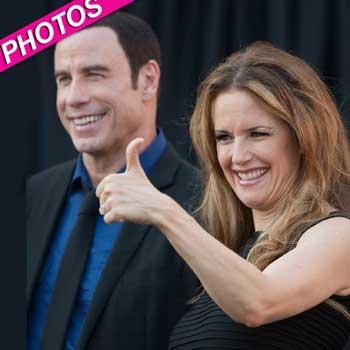 John Travolta and Kelly Preston were noticeably quiet on their friend Tom Cruise's pending divorce as they premiered his new movie in Florida last night.
The actor stars in new Oliver Stone film, Savages, and after big premieres in New York and Los Angeles he brought the party to Ocala where he has a large estate and spends much of his time.
John avoided any questions on his fellow Scientology follower's pending divorce, and instead talked about how exhausting the press tour for the film had been.
Article continues below advertisement