Woman Wins $348,000 From Boss Who Tried To Force Her To Attend Scientology Training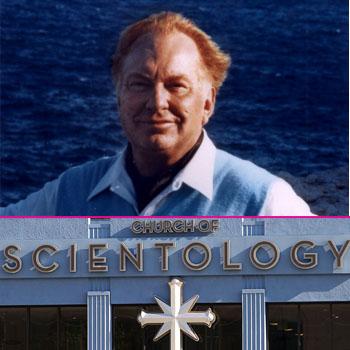 A dental hygienist has won $348,000 from her boss after she was forced to quit her job when he persistently demanded she attend a Scientology seminar.
Susan Muhleman's life was turned upside down after she refused to go to the three-day training session for life skills run by the controversial religion because it clashed with her Christian beliefs.
Dr. Andrew W. Engel, who had posters of science fiction writer and Scientology founder L. Ron Hubbard in his Bend, Oregon office, threatened to fire Muhleman if she didn't go with her co-workers.
Article continues below advertisement
When Muhleman tried to bargain with him and offered to go to a non religious training seminar instead, he refused.
She told "Dr. Engel that she felt she was being pressured and harassed to attend the symposium and she would not attend. When she got up to leave, Dr. Engel told her that if she left the building he would consider that to be her resignation," the Underground Bunker quotes from the Oregon Bureau of Labor and Industries finding.
Her boss' continued harassment finally took it's toll on Muhleman who quit in August 2009 despite the shocking unemployment rate in Bend.
She filed a complaint with the Bureau of Labor and Industries, and moved her family to Texas where she found a new job.
"It weighed very heavily on me to have to make a decision like that for the future of my family," she told reporters.
Finding that she'd been "badgered" by her former boss, the Labor Board ordered him on Thursday to pay her the huge sum.
Article continues below advertisement