Blockbuster Scientology Lawsuit: Investigators Claim They Were Paid Millions To Spy On David Miscavige Rival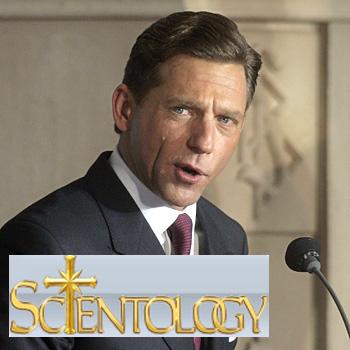 Two private investigators are suing Scientology for breach of contract, alleging they were hired to spy on the Church's rivals and then let go even though they'd been promised their jobs were permanent.
In the case being heard in San Patricio County, Texas, the investigators, Paul Marrick and Greg Arnold, say they were paid about $500,000 each year since 1988 to keep watch on Pat Broeker, The Dallas Morning News is reporting.
Article continues below advertisement
Broeker was once the chief rival to David Miscavige for control of the Church of Scientology, and when payments to his clients ended earlier this year, they sued, said their attorney Ray Jeffrey.
According to the lawsuit, in monitoring Broeker, they "recorded his phone calls, culled through his trash, photographed and videotaped him, communicated with him under false pretenses and followed him wherever he went."
Marrick and Arnold were also asked to spy on other targets, the lawsuit alleges, including Marty Rathbun after his departure from Scientology.
Other targets, according to the lawsuit, were executives of the pharmaceutical firm Eli Lilly and Co. because of Scientology's stance against psychiatric drugs produced by the company. One target was senior vice president Mitch Daniels, who is now the governor of Indiana.
Article continues below advertisement
"The church literally deposited greenbacks in their bank accounts," Jeffrey said, claiming that his clients were paid in cash up until 2008.
Scientology officials refused to comment to The Morning News on the lawsuit, but Jeffrey told the paper, "Scientology has submitted affidavits insisting that private investigators work for attorneys and not for the church directly, and that David Miscavige had no knowledge of the work being done by those investigators."