Tom Cruise Questioned For Hours In Wiretapping Lawsuit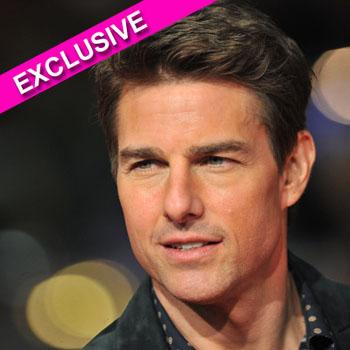 Tom Cruise was questioned for several hours this week during a deposition by attorneys for the plaintiffs in connection with a wiretapping lawsuit, RadarOnline.com has learned exclusively.
Cruise is accused of conspiring with his lawyer and a now-imprisoned private investigator to unlawfully record telephone conversations.
The action star faced three hours of questioning on Tuesday at the Mandarin Oriental hotel in New York, RadarOnline.com has learned exclusively.
Article continues below advertisement
Cruise is being sued for $5 million by magazine editor Michael Davis Sapir who claims the actor and his lawyer Bert Fields had private investigator Anthony Pellicano tap his phone.
Pellicano was accused by federal authorities of wiretapping numerous people and is currently in federal prison after convictions on several charges.
The Sapir lawsuit was filed in 2009 but on Tuesday Cruise finally had to answer questions in person, and was deposed by Sapir's side.
"It was all very secretive," a source told RadarOnline.com. "This battle has been ongoing and getting to the point where Cruise had to sit for a deposition obviously took a long time.
The lawsuit has its roots in a different legal action from more than a decade ago.
Cruise sued Sapir in 2001 after Sapir scandalously offered a $500,000 reward for video evidence that Cruise is gay. He later claimed he received an email with a video. The suit was settled and Sapir admitted that there was no tape showing Cruise in gay activity.
Article continues below advertisement
CLASSIC BIZARRE VIDEO: Tom Cruise Scientology Commercial
But Sapir now claims that Cruise conspired with Fields and Pellicano to illegally record conversations between Sapir and his attorney, gaining a strategic advantage in the 2001 action.
Sapir claims that Cruise learned through those conversations that Sapir's attorney worried the action star had too many financial resources for the editor to fight him, even though the attorney believed Sapir had a good case.
The plaintiff alleges that Cruise had a history of hiring Pellicano to conduct wiretaps and claims that during Cruise's divorce from Nicole Kidman the PI wiretapped her and discussed what was heard with some of his employees.
"Cruise has denied any wrongdoing all along," the source told RadarOnline.com.
Fields did not return RadarOnline.com's call for comment but has previously denied any wrongdoing and said Pellicano was not involved in the 2001 Sapir case.