Nicole Kidman: I Was 'Impulsive, Naive' When I Fell For Tom Cruise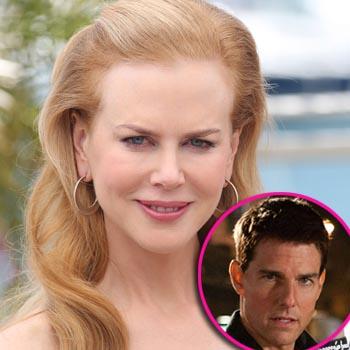 Nicole Kidman characterizes her younger self as "impulsive and naive" in falling for ex-husband Tom Cruise, painting a portrait of passionate love - with a touch of co-dependency - in her early days with the Hollywood giant.
"I was totally smitten - I fell madly, passionately in love," the 45-year-old stunner told DuJour of the A-lister, whom she met filming the 1990 race car flick Days of Thunder.
Article continues below advertisement
"I was reeling with Tom," the Far And Away star said. "I would have gone to the ends of the earth for him."
The Australian beauty said she "was so impulsive and naive" at the time she and Cruise first hooked up.
"We were in a bubble … just the two of us. We became very dependent on one another."
She said her "life changed" when she fell for her current hubby, American Idol judge Keith Urban, while filming 2006's Fur.