Sharon Osbourne: 'I Had Colon, Breast And Ovarian Cancer Genes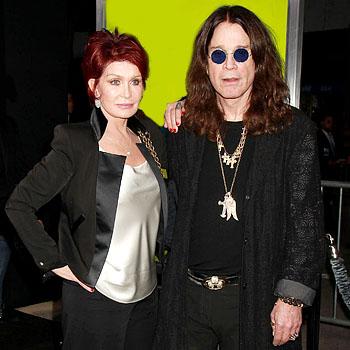 Last month she made the stunning revelation that she had double mastectomy after being told she was carrying the deadly breast cancer gene.
Now Sharon Osbourne has opened up about the $250,000 DNA tests that proved she also has colon and ovarian cancer genes. The 60-year-old heavy metal mom and wife of Ozzy Osbourne went into detail during an interview with Howard Stern on his radio show this week.
Article continues below advertisement
Ironically The Talk co-host says the DNA tests were initially performed on the Black Sabbath singer because scientists wanted to know how the 64-year-old has kept going despite his well-known substance abuse problems.
Osbourne said: "The scientist wanted to see how Ozzy had lived so long despite the drink and drugs. I said he would do it and they said: 'We are doing you too'.
"The tests tell you all your genes and what you might get or have got.
"My husband walks away and he is genetically blessed and is perfect, thank God. But I had colon, breast and ovarian cancer genes."
In a previous interview with Hello! Magazine Osbourne said having a double mastectomy even though she hadn't developed breast cancer, was a "no brainer."
Now she says she is pleased with her new rebuilt boobs. The plastic surgery queen told Stern: "I had my entire breasts cut off and they rebuilt them.
Article continues below advertisement
"They look very small and perky, like they belong on somebody else but me. I have only got one nipple but I am going to have the other done."
And proving she hasn't lost her sense of humor Osbourne, who battled colon cancer nearly ten years ago, said: "I am so busy and now it looks like my t**s wink at my husband every morning."
RELATED STORIES:
Good Morning Robin! Roberts Masks Up & Braves Post Sandy NYC For Check Up