Sharon Osbourne Undergoes Double Mastectomy: 'It Was A No-Brainer'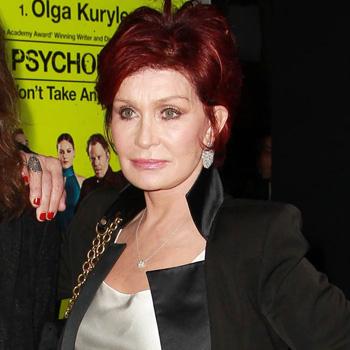 Sharon Osbourne says she underwent a double mastectomy, after learning that a gene she carries put her at serious risk of breast cancer.
"For me, it wasn't a big decision, it was a no-brainer: I didn't want to live the rest of my life with that shadow hanging over me," the former America's Got Talent judge tells Hello! magazine.
The 60-year-old show biz personality said "the odds" would not be in her favor if she didn't go through with the procedure.
Article continues below advertisement
"It's a decision I made that's got rid of this weight that I was carrying around," The Osbournes star told the magazine.
Sharon, who battled colon cancer more than 10 years ago, said, "I've had cancer before and I didn't want to live under that cloud: I decided to just take everything off, and had a double mastectomy."
Sharon said the thought of being there for her new granddaughter Pearl influenced her decision.