NBC Responds To Sharon Osbourne's Slam: 'This Network Does Not Discriminate On Any Basis'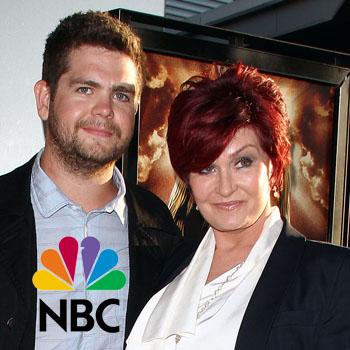 NBC on Monday fired back at Sharon Osbourne -- denying her claims that her son Jack was unfairly fired from an upcoming show following his multiple sclerosis diagnosis in June -- in saying that the "network does not discriminate on any basis."
NBC Entertainment chairman Bob Greenblatt issued the following statement Monday:
"First, we have the deepest affection for Sharon Osbourne and consider her to be part of the NBC family. And our hearts go out to her, Ozzy, Jack and his family at this time. We hold medical information in strict confidence and therefore cannot comment specifically about Jack, but as a company that cares deeply about the health and safety of everyone on our shows - especially one like 'Stars Earn Stripes' that requires dangerous water stunts, strenuous physical activity, and uses live ammunition - we required all potential participants to undergo medical vetting to ensure that they could safely participate. Although we did not ask Jack to participate in the competition, we were able to offer him two substantial alternative roles on the show, both of which he declined. This network does not discriminate on any basis."
Article continues below advertisement
As we previously reported, Sharon left the show after six seasons claiming she was protesting Jack's exclusion from Stars Earn Stripes, a military-themed reality show pitting celebs against one another in physical tasks.
Producer David Hurwitz said the pact was never finalized, adding Jack "was somebody we were in talks with."
Sharon, 59, told the NY Post of her semi-surprising departure: "I just can't be fake ... it's discrimination, and it was badly handled ... it's time to move on,"
She said NBC offered to pay Jack's salary for the show, but that wasn't the point.
"He didn't want the money," Osbourne told the paper. "He wanted his gig. It gave him something to look forward to when he was diagnosed. Think of the good that it could have done to show other people who have this condition that your life is not over."
As we previously reported, Sharon hinted at her departure in a tweet addressed to fellow judge Howard Stern last month, writing: "My darling @HowardStern, money is not the reason I'm not returning to @nbcagt, it's because..."