Exclusive
Church Of Scientology Is Being Investigated By Homeland Security Over Human Trafficking Allegations, Claims Reporter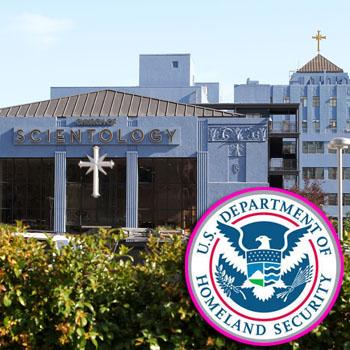 Article continues below advertisement
Ortega claims that the investigation has been going on for nearly a year and is focused on allegations made by former members of the elite Sea Org unit that they were forced to work extremely long work days, with little to no pay and required to sign billion year contracts with the church.
Homeland Security has reportedly met with former followers of the controversial religion, who have allegedly relayed information about how children are used as laborers within Sea Org.
Despite the damning testimony of the ex-church members, Ortega asserts that the investigation appears to be losing steam because "proving human trafficking offenses in the Church of Scientology is a legally difficult proposition."
Meanwhile, the Church of Scientology maintains that there is no such investigation.
"The allegations referred to by Tony Ortega are the same false claims that have been raised by a small group of disaffected anti-Scientologists for years," a spokesperson told RadarOnline.com. "When two such former Scientologists, Marc and Claire Headley, attempted to bring a lawsuit alleging such claims, the U.S. District Court for the Central District of California and the Ninth Circuit Court of Appeals found those claims to have been both without factual basis and barred by the religious freedom clauses of the First Amendment, and awarded more than $42,000 in costs to the Church."
MORE ON:
hollywood happenings
Article continues below advertisement
As RadarOnline.com previously reported, The New Yorker ran a shocking Scientology expose earlier this year with eyebrow-raising claims including: as many as 6,000 associates are only paid $50 weekly for their full time work in the organization and can be imprisoned in one of two punishment-designated trailers nicknamed "The Hole" for violations as minor as looking at someone the wrong way.
RELATED STORIES: