Tom Cruise Received Free Labor From Church of Scientology, Report Says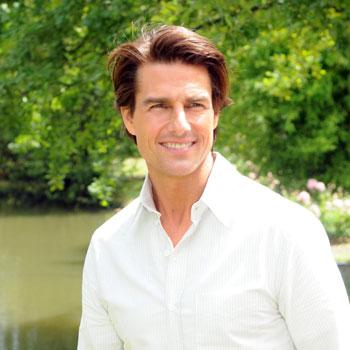 The Church of Scientology is under FBI investigation in connection with allegations of human trafficking and the use of unpaid labor, according to a report from The New Yorker, which said that even A-lister Tom Cruise has put church members to work for him for little-to-no-pay.
David Miscavige -- a church head and Cruise's best man at his wedding to Katie Holmes -- put church members, such as former Scientologist John Brosseau, to work customizing Cruise's SUV, two motorcycles and a building, according to the report.
Article continues below advertisement
"Cruise asked me, 'God, could you paint my bike like that?' I looked at Miscavige, and Miscavige agreed," Brosseau, 30, told The New Yorker of his 2005 run-in with the Days Of Thunder star, which he said took place at a church location in the Southern California desert.
Brosseau told the magazine that both of the motorcycles Cruise brought him, a Triumph and a Honda, received thousands of dollars of free work, as he took apart, nickel-plated, repainted and reassembled the bikes to the star's liking.
His compensation?
"I was getting paid $50 a week," Brosseau told the magazine. "And I'm supposed to be working for the betterment of mankind."
The Church of Scientology's Tommy Davis told The New Yorker, in response, that the Collateral star has more than done his part for the institution.
"Whatever small economic benefit Mr. Cruise may have received from the assistance of church staff pales in comparison to the benefits the church has received from Mr. Cruise's many years of volunteer efforts for the church," David told the magazine.
The report is chiefly focused on director Paul Haggis, who recently left the church because of their political opposition to same sex marriage (Haggis has two daughters who are gay).
"I was in a cult for 34 years," Haggis, who directed Crash, told The New Yorker. "Everyone else could see it. I don't know why I couldn't."
RELATED STORIES:
Katie Holmes 'The Kennedys' Miniseries - Shocking Cancellation