Royal Nurse Found Hanged After DJ Hoax Call Reportedly Attempted Suicide Twice Last Year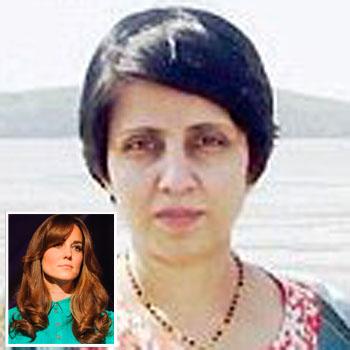 The nurse who took her life after unwittingly answering a hoax phone call about a pregnant Kate Middleton, tried to kill herself twice before, according to a new report.
The UK's Daily Mail is reporting that Jacintha Saldanha, 46, made two attempts to take her life last year and had been prescribed antidepressants.
The first attempt reportedly happened last December when the mother-of-two overdosed on pills while visiting family in India. She was rushed to the hospital and survived, and The Mail writes that her brother has confirmed that she tried to take her life again nine days later by jumping from a building and then spent several days in intensive care and was prescribed a course of powerful antidepressants for nine months.
Article continues below advertisement
Saldanha was found hanged with a scarf in her living quarters at the King Edward VII's Hospital in London on December 7.
Three days earlier, she was the duty nurse who answered the prank call from Australian DJ's Mel Greig and Michael Christian, and transferred it to a colleague.
That nurse revealed confidential medical information about the pregnant Duchess of Cambridge, who was being treated at the hospital for acute morning sickness.