Rob Kardashian, 25, Gets Botox On Sister Kim's Advice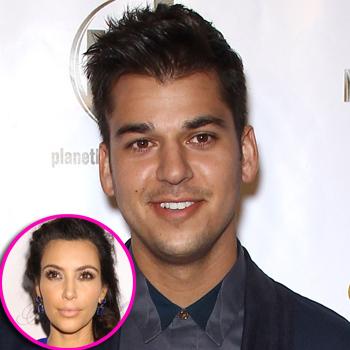 Rob Kardashian has taken the advice of his older sister Kim: If he's unhappy about his looks, there's a plastic surgeon right around the corner.
"Rob was complaining about his face drooping and that he's starting to look old," an insider the National Enquirer. "Kim told him to stop whining and put his money where his mouth is.
"She turned him on to her trusted plastic surgeon and convinced him to go for a Botox treatment. Rob was all for it and made an appointment right away."
Article continues below advertisement
The insider said that following the procedure, Rob "walked out of the Beverly Hills office feeling like a new man and more confident than ever.
"It was just what the doctor -- and big sis Kim -- ordered."
The Dancing with the Stars alum, who recently parted ways with singer Rita Ora, "may be young, but he's just as vain as his famous family," the insider said, adding his "main concerns about getting Botox were having a stiff face that didn't move and what his buddies would say."