Rita Ora On Rob Kardashian Split: 'It Didn't Work Because I Was Never There'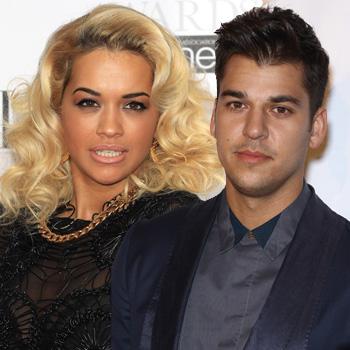 Rob Kardashian's ex Rita Ora tells January's edition of Britain's Glamour that the relationship didn't pan out because she didn't put in the time.
"I'm not going out with Rob," said Rita, 22. "We were close for a while, but it didn't work because I was never there. I was like a ghost."
As we previously reported, Kim Kardashian's younger brother called the British singer out on Twitter Tuesday -- at one point, claiming that she cheated on him "with nearly 20 dudes."
Article continues below advertisement
When Rita responded that he was an inadequate lover, the temperamental Rob shot back, "So you let me get you pregnant and you let others hit it raw?"
All of the Rob's tweets were subsequently deleted.
In the chat with Glamour, Rita said that while dating the oft-overshadowed reality star, she "used to get so frustrated with myself and then wonder why I was angry, so I decided it was best to keep it friendly -- especially at the moment, when there's so much going on."
The singer also admitted she's never been in love.
"In 22 years, there's been nothing," Rita said. "I have had young fascinations but never love. I think it's my only weakness. I'm scared of letting my guard down, and if I feel in love with someone now, he'd have to try ten times harder to break it down."
Single again after parting ways with the Dancing with the Stars alum, Rita told Glamour the three traits she finds essential from a partner.