Kim Kardashian: No Make-Up Reveals Blemishes And Ugly Cold Sore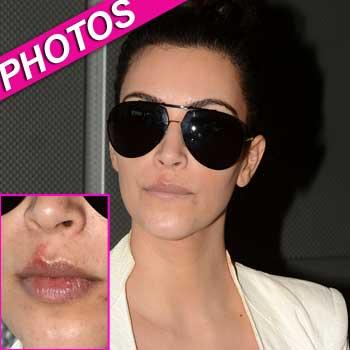 Kim Kardashian returned from the Middle East on Sunday with more than just a few new stamps in her passport.
The reality queen got off her plane at LAX wearing no make-up, revealing an ugly cold sore and numerous blemishes.
The Keeping Up with the Kardashians star had been in Kuwait and Bahrain helping to open new outposts of the Millions of Milkshakes chain.
She was met by many adoring fans but also by Islamic protesters in Bahrain who made it clear she wasn't welcome in their country.
Article continues below advertisement