Anti-Kim Kardashian Protesters Riot In Bahrain, Police Use Tear Gas!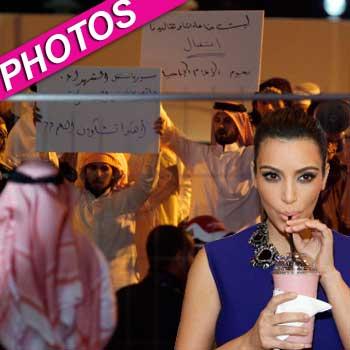 Hardline Islamic protesters rioted over Kim Kardashian being in their country of Bahrain on Saturday.
Riot police fired tear gas into the crowd, putting down protesters holding signs that said "Kim Not Welcome," some in Arabic and others in English.
The Keeping Up with the Kardashians star is in Bahrain for the opening of a Millions of Milkshakes store near the capital city of Manama and had staged photo ops with many smiling locals.
Article continues below advertisement