Kardashian Family Therapy! Kim Snaps At Rob 'No One Ever Gave Me Anything, I Worked'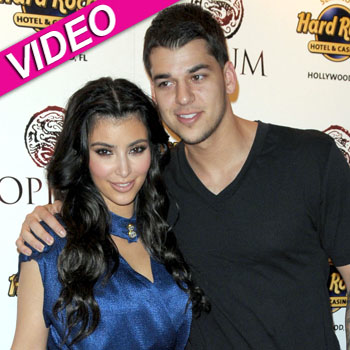 The Kardashian family is getting down to business in therapy!
In a clip from this week's Keeping Up with the Kardashians, Rob, who broke down crying in last week's episode over sibling rivalry, continues to hash things out with his three sisters Kim, Khloe and Kourtney and their mother Kris Jenner, and RadarOnline.com has the details.
"You say you want something, well, no one ever gave me anything, like, I worked," Kim snaps in a preview from Sunday's episode, responding to Rob's insinuations that he is left out of the family business.
Article continues below advertisement
"I want something, I make it happen. Kourtney wants something, she makes it happen. Khloe wants something, she makes it happen."
"Majority of the time together, you three, the three girls," he interjects, to which Kim points out that their joint beauty and fashion ventures wouldn't be "appropriate" for him.
"I've always been, like, the type, like, to hustle and do it on your own, so I feel like sometimes when you want help, I'm like, you're not directing us," she adds. "I told mom 'This is exactly what I want to do,' and she made it happen. We would all help you if you had a little more guidance to us."