Penn State Cheerleader Who Fell Five Stories Is Walking & Talking, Dubbed 'A Walking Miracle'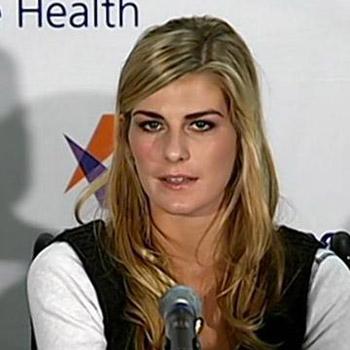 By Debbie Emery - Radar Reporter
The Penn State cheerleader who narrowly dodged death when she plummeted five stories from a window at an off-campus party on October 13, is finally talking and walking for the first time since her accident.
As RadarOnline.com previously reported, after suffering a broken pelvis and severe head injuries and lapsing into a coma, doctors were concerned Paige Raque might be left permanently brain damaged as a result of her fall, however, the 19-year-old has made a miraculous recovery, crediting the support and prayers of well-wishers, reported the New York Daily News.
Article continues below advertisement
"I needed it," said the pretty sophomore at a press conference on Tuesday at the Frazier Rehab Institute in Louisville, Kentucky. "I needed every single person who rallied behind me. They pushed me through it and they're the reason I'm here and okay."
As previously reported, Raque was unable to communicate for weeks as she lay in a semi-coma and her condition was initially listed as "critical."
However, just months later, the cheerleader, who has been dubbed a "walking miracle" is expected to be released from the hospital on Wednesday and says she doesn't remember anything about the fall.