Exclusive
Penn State Booster's Name Surfaces In New Sandusky Criminal Investigation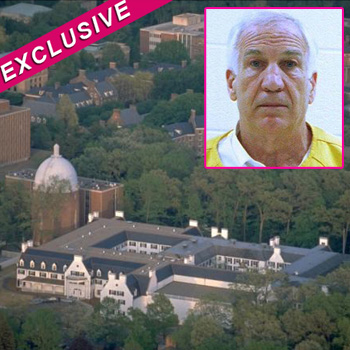 Article continues below advertisement
The investigation is being conducted by U.S. Postal Inspectors and the FBI is also involved. One man was recently interviewed by the federal investigators.
CBS news has confirmed RadarOnline.com's report that a new investigation is ongoing and adds that the U.S. Attorney's Office of the Middle District of Pennsylvania is also involved.
"An interview was recently conducted," a source familiar with the situation told RadarOnline.com exclusively. "The person interviewed has brought up the name of a prominent Penn State booster and alleged that this man was involved with Sandusky in illegal behavior with young boys.
"The man claims to be an eyewitness."
The person interviewed also said he believed that the abused boys were from Second Mile, the charity Sandusky founded.
"The interview was conducted by a Postal inspector and the FBI was there," the source told RadarOnline.com.
The source previously told RadarOnline.com that investigators believe sexually explicit material involving minors was sent through the mail by Sandusky.
A spokesperson for the criminal division of the United States Postal Inspection Service told RadarOnline.com: "We are not able to comment on anything at this point."
MORE ON:
Celebrity Justice
Article continues below advertisement
Jerry Sandusky's Adopted Son Considered Suicide After Years Of Abuse
Sandusky, 68, was the defensive coordinator for Penn State and was accused of sexually abusing 10 boys during 15 years. Many of the victims were from the Second Mile charity, which Sandusky founded to help troubled youth.
A spokesperson for the U.S. Attorney Office of the Middle District of Pennsylvania told RadarOnline.com: "Our office has no comment."