Jerry Sandusky Labeled 'Pedophile' By Psychologist In 1998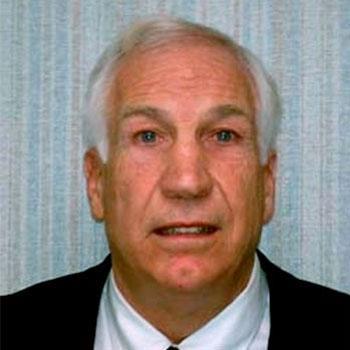 Jerry Sandusky's actions with children were branded those likely to fit a "pedophile's pattern" a psychologist concluded in 1998, a shocking report by NBC News has revealed.
The former Penn State assistant football coach has been charged with raping and otherwise molesting dozens of male children, and it appears the University did not act at all on the psychologist's warning more than a decade before most of the alleged crimes occurred.
Article continues below advertisement
The finding by Dr. Alycia A. Chambers, the therapist for one of Sandusky's earliest alleged victims, was contained in the internal PSU files of a 1998 police investigation of the former coach for showering and bear hugging her client and another young boy in the school's locker room.
"There was very little doubt in my mind he was a male predator, someone that was in the process of grooming a young man for abuse ," said Chambers, speaking publicly for the first time in an interview with NBC. "I thought…my report was strong enough to suggest that this was somebody who should be watched."
This was nearly four years before a then-graduate assistant, Mike McQueary, reported to Coach Joe Paterno and other top school officials that he had found Sandusky in the Penn State showers with another young boy, engaged in what he viewed as sexual contact.
The legendary Paterno was fired in November as the scandal exploded. He died two months later.
There is now rampant finger pointing over who at Penn State knew about the psychologist's conclusion, and why no one acted on it.
Article continues below advertisement