Longtime L.A. Teacher Accused Of Lewd Acts On At Least 23 Kids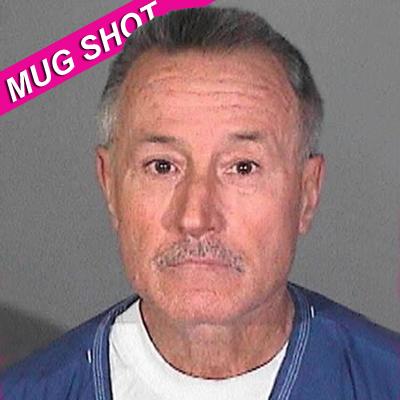 By Adam S. Levy - Radar Staff Writer
WARNING: The following post contains graphic and disturbing content.
A longtime elementary school teacher in Southern California is set to appear in Los Angeles court Wednesday morning to be arraigned on 23 criminal counts of suspicion of committing lewd acts upon a child.
Former Miramonte Elementary School teacher Mark Berndt, 61, was arrested Monday at his home in Torrance, California. He's accused of sexually abusing at least 23 male and female students during school hours, ranging from 6- to 10-years-old from 2008 until 2010, according to police.
Article continues below advertisement
Berndt, who taught at the school for more than 30 years, is currently being held on $2.3 million bail, officials said.
Photo evidence provided by a film processor -- who turned at least 40 pictures in to authorities, spurring the investigation -- show Berndt had taped the children's mouths shut; let live cockroaches crawl on their faces; and fed the children a clear liquid substance, which subsequent tests showed to be semen.
Special Victims Bureau Sheriff's Lt. Carlos Marquez said the children reported they didn't like the taste of the substance, which Berndt served either on a spoon or a cookie. (The kids will be tested for sexually-transmitted diseases, KTLA reported.)
"They didn't know they were being violated in that manner -- they just thought it was a game," Marquez said.
Marquez said about 390 photographs were found at the teacher's home involving children, 26 of whom have been identified, while another 10 kids seen in the pics remain a mystery. At least 80 current and former students of the school, as well as employees, have been interviewed in the investigation.
Article continues below advertisement
Police say they found adult bondage DVDs in Berndt's home; it's believed he was trying to mimic the scenes with the children.
Los Angeles Unified School District Superintendent John Deasy said in a statement he's "sickened and horrified by the behavior of Mark Berndt," adding the educator was immediately fired in March of 2011 after the Sheriff's Department informed the district of the investigation.
The community was understandably emotional and shaken-up as news broke of the investigation and its findings Tuesday.
Rosa Ochoa, a mother of two Miramonte students, called the educator a "degenerate pervert" who should be castrated for his alleged behavior.
"You send your children to school with the expectation they're going to be safe and then you learn something like this," she said. "How could this happen?"