Exclusive
Hollywood Body Parts Case: Victim Was On 'Business Trip' To Tijuana Before He Was Murdered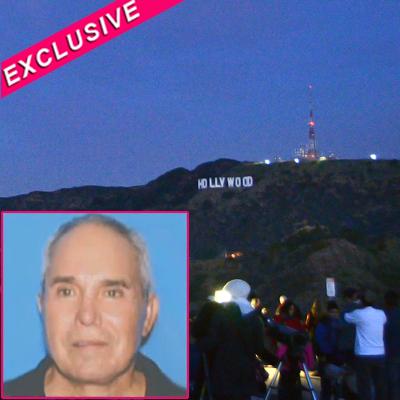 The man whose head, hands and feet were found on a hiking trail near the Hollywood sign on January 19 told his gay lover that he was headed on a "business trip to Tijuana" before he was killed, RadarOnline.com has exclusively learned.
As detectives continue to investigate the death of Hervey Medellin, 66, a retired Mexicana Airlines employee, the man's close friend of three decades has come forward and provided stunning new clues.
Article continues below advertisement
Speaking exclusively to RadarOnline.com, Joanna -- who described herself as "like a niece" to Medellin -- revealed that his live-in gay lover had told her the victim was picked up for his trip by an unknown person at his third-floor Los Angeles apartment on DeLongpre Avenue, days before he was found dismembered.
"Hervey told him (the boyfriend) that he was going to Tijuana on business and when he woke that morning, Hervey was gone," Joanna said, adding: "The person or persons picked him up at their apartment that morning, but he didn't know who it was."
Law enforcement sources told the Los Angeles Times that cops are investigating whether the execution-like killing was tied in some way to Medellin's personal life.
Detectives have not made any arrests, but are looking into whether he was killed by someone he knew.
As RadarOnline.com reported, a dog-walker found Medellin's severed head in the Bronson Canyon area of Griffith Park, near the world famous Hollywood sign and the home of A-List celebrities Brad Pitt and Angelina Jolie.
Article continues below advertisement
Joanna added: "Hervey's boyfriend said he left his cell phone at the apartment (when he went on the trip), but had called him using their landline in the apartment. His boyfriend spoke to him more than once when he was gone."
The distraught "niece" said Hervey had told his partner that he planned to return home to Los Angeles on January 4.
She said, "When he didn't come back, he got worried and called police to file a missing person's report -- on January 9th. He said he had no idea what had happened to Hervey."