Brittany Norwood Sentenced To Life In 'Cold-Blooded, Brutal' Murder Of Yoga Store Co-Worker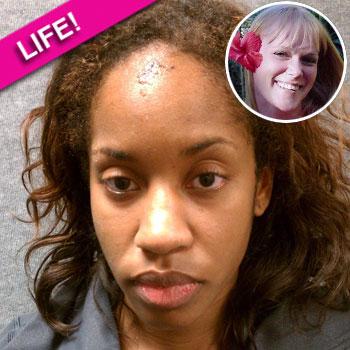 A visibly angry judge sentenced Brittany Norwood to life without the possibility of parole in the murder of her yoga store co-worker Jayna Murray.
Calling her actions "cold-blooded, brutal, calculated, deliberate, devious, malicious," Montgomery County, MD Circuit Court Judge Robert Greenberg glared at Norwood Friday, as he sentenced her in the Lululemon Athletica store attack.
In an after-hours confrontation sparked by Norwood's attempt to steal a pair of yoga pants, authorities said, she bludgeoned, choked and stabbed Murray, using at least five weapons to inflict more than 330 separate wounds. Then she gave herself a few minor wounds, bound her own hands and ankles, and initially fooled detectives with an elaborate tale about a pair of masked intruders.
Article continues below advertisement
"You're one hell of a liar," the judge said.
At her trial last year, Norwood, 29, admitted to killing the popular Murray, but her defense argued it was not premeditated and requested a second degree murder charge.
The judge, prosecutors and the jury disagreed.
The savagery of the killing, Judge Greenberg said, is "nothing short of astounding to me."
RELATED STORIES: